Enroll in this free course to learn how you can integrate CoSpaces Edu into your classroom to enhance your lessons and engage students in learning
CoSpaces Edu is a great program that can be used in all classes and grade levels to encourage students and teachers to be more innovative and creative in the classroom.  By using the program in your classroom, students will not only be learning and having the content reinforced, but they will also be able to express themselves, demonstrate their understanding of the subject and teach others the material.   In this course, you will learn exactly how you can use CoSpaces Edu in your classroom, and interact with other teachers throughout the world who are also using CoSpaces Edu in their classroom.
Each module focuses on a specific subject and explains how both students and teachers can incorporate into the lessons.
To get started, sign up for the free course here, and also sign up with CoSpaces Edu at: https://cospaces.io/edu/
As an approved CTLE sponsor, Aquila Education offers teachers in New York State the opportunity to receive 20 hours of CTLE credit upon completion of the course for an additional fee of $30.
All teachers who complete the course are able to receive a certificate of completion for $5.
*Completion of course includes; watching all videos, submission of all assignments and response to all discussion prompts.
By signing up, you agree that information can be shared with CoSpaces Edu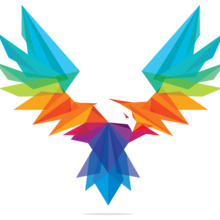 Online Courses
Aquila Education
Online courses, consulting and education technology resources for schools
1

Module 1 - Introduction to CoSpaces Edu

1.2 - Introduction to CoSpaces Edu

1.2 - Sample Student Worksheet

1.3 - Adding Code to CoSpaces EDU

1.3 - Sample Student Worksheet

2

Module 2 - CoSpaces EDU in an English Class

2.1 - Teachers Using CoSpaces EDU in an English Class

2.1 - Sample Student Worksheet

2.2 - Students Using CoSpaces EDU in an English Class

2.2 - Sample Student Worksheet

3

Module 3 - CoSpaces in a History Class

3.1 - Teachers Using CoSpaces EDU in a History Class

3.1 - Sample Student Worksheet

3.2 - Students Using CoSpaces EDU in a History Class

3.2 - Sample Student Worksheet

4

Module 4 - CoSpaces EDU in a Math Class

4.1 - Teachers Using CoSpaces EDU in a Math Class

4.1 - Sample Student Worksheet

4.2 - Students Using CoSpaces EDU In a Math Class

4.2 - Sample Student Worksheet

4.2 - Sample Student Worksheet

5

Module 5 - CoSpaces EDU in a Science Class

5.1 - Teachers Using CoSpaces EDU in a Math Class

5.1 - Sample Student Worksheet

5.2 - Students Using CoSpaces EDU in a Math Class

5.2 - Sample Student Worksheet

6

Module 6 - Additional Uses of CoSpaces

6.1 - Using CoSpaced Edu in an Elementary Classroom

6.2 - Additional Features and Uses