Earn 20 NYS CTLE Credits
In order to receive the certificate and/or CTLE credit, you will need to:
Respond to all lesson prompts
Respond to at least 2 others per module
Complete all assignments/artifacts
This course will improve student achievement in the core academic subjects and strengthen teacher practice.  During this course, teachers will learn a variety of strategies to increase and strengthen their own, and their students' questioning and discussion skills.
Since many schools use the Danielson Framework for Teaching to guide their teaching and learning practices, this course will help teachers improve on component 3B, Questioning and Discussion.  The first module of this course discusses the importance of questioning and discussion in the classroom, by both the teacher and students, and also discusses component 3b in the Danielson framework.  The first module deconstructs and analyzes Danielson's writings on questioning and discussion, and how the ratings of ineffective, developing, effective and highly effective differ. 
Module 2-6 discuss a variety of strategies that can be used in any class regardless of grade or content to increase students' questioning and discussion skills.  The activities/strategies that will be discussed are: See-Think-Wonder, Four Corners, Question Brainstorm, Paper Shuffle and Socratic Seminar.  Each module will focus on a particular activity, explaining the activity itself, the benefits, and how it can be incorporated into the classroom.  Within each module there are also sample lessons that integrate the designated activity, along with additional resources including templates and sample lesson plans.  In addition, some modules also incorporate published articles, videos of sample lessons and animations.
The final module, seven, discusses a variety of tools that teachers can use to track, monitor and encourage student discussion in the classroom.  Since teachers will have a variety of activities that they can incorporate into their lessons to encourage student discussion and questioning, this module will give teachers tools to analyze the types of questions students are asking and how often.  By the end of this module, teachers will have their own tools to monitor the quantity and quality of student discussions and questions.
Access to the course will be granted for 1 year.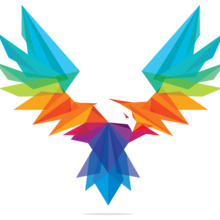 Online Courses
Aquila Education
Online courses, consulting and education technology resources for schools
1

Module 1: Overview of Questioning and Discussion

1.1: "Talking to Learn" by Elizabeth City

1.2: Importance of Questioning and Discussion

2

Module 2: See Think Wonder

2.1: See-Think-Wonder Overview

4

Module 4: Question Brainstorm

4.1: Question Brainstorm Overview

5

5.1: Article - Online vs Class Discussion

5.2: Paper Shuffle Script

5.2: Paper Shuffle Overview

5.2: Paper Shuffle Sample

5.2: Paper Shuffle Math Example

6

Module 6: Socratic Seminar

6.1: Article - Socratic Seminars: Building a Culture of Student-Led Discussion

6.2: Socratic Seminar Rubric

7

Module 7: Tools to Track Students Participation

7.1: Tools to Track Students Participation

Discussion Tracker for Whole Class

Discussion Tracker for Students

Dollars and Coins Template